Our Services
At Uras and Clinton Monuments, our services range anywhere from hand drawing and designing a custom monument to giving advice to someone in need during a difficult time. In fact, it's not entirely uncommon for someone to stop in one of our offices months after the monument they purchased was nstalled to offer their continued thanks or just to give a hello.
We feel building such lasting, memorable relationships takes not only a dedicated and amicable staff, but an ability to offer a wide array of services. Listed below are some supplementary services we provide which make the memorial and monument purchasing process a little bit easier.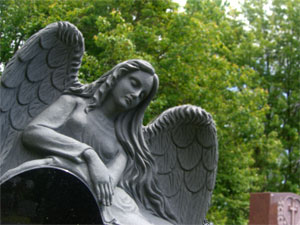 Custom Monuments
With our on-staff artists, design catalogues and computer programs, any monument design you could imagine can come to life. For some it takes a few minutes—Others it may take weeks, even months. When it comes to designing a monument, we encourage you to take your time and decide what works best for memorializing your loved one. In time, together we will create a custom monument that will speak volumes.
On Site Monument Engraving
We can add lettering onto an existing monument on site at any cemetery. See our online order form for more information.
Price Quotes
Via the phone, in person or E-mail, any one of our representatives would be glad to give you a price quote.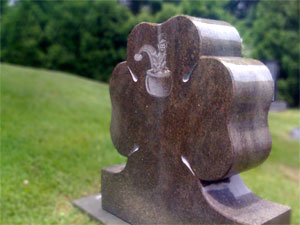 At-Home Appointments
We understand some of our customers find themselves in circumstances where they are not able to leave their homes. For this reason our home appointments are only a phone call away.
Our Guarantee
Through our granite suppliers and our promise, we guarantee everything we install in a cemetery for life. We understand that your memories and love will stand forever—Your monument should too.